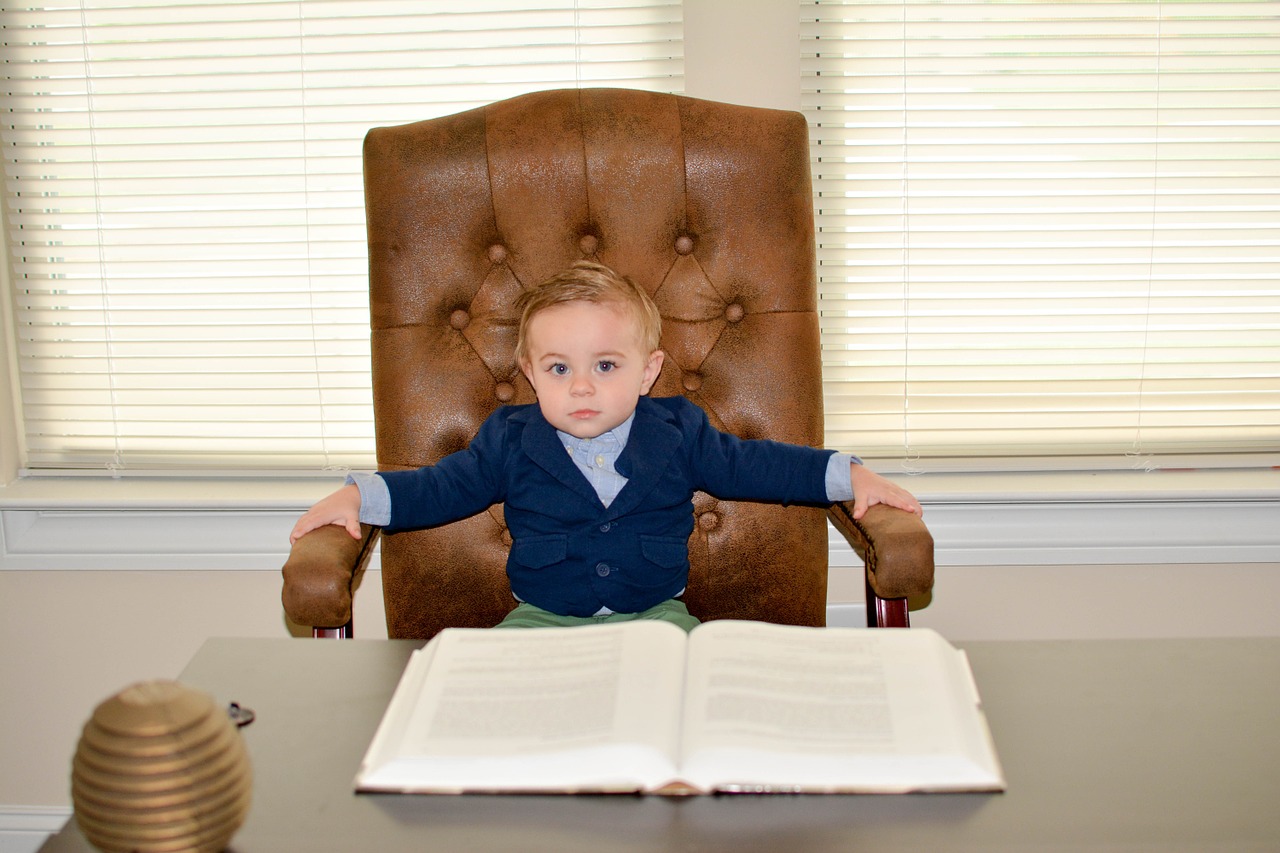 Through your career, you will find times when you are working for a boss who is younger, possibly significantly younger. This is not a bad thing: While age is a factor in experience, it's not the only factor that matters. People of all generations get put into supervisory roles, and with good reason: Their supervisors clearly saw ability and leadership skills, both of which are crucial to a team's success.
Age does play a factor in perception, though. You may have seen a particular challenge before, some years back. Or, you may feel that an approach to handling a team issue isn't being addressed as well as it could be, and you're not sure if your supervisor is aware of all the factors in play. You care about the team, and you care about the work. What you're hesitant about is how to make the approach and talk about the issue.
You've got respect for the position your supervisor holds, but at the same time feel like there should be at least some respect offered toward your hard-earned experience.
How, for example, can a Gen X-er working for a millennial get on the same page and see their perspective, even when they don't always agree? Members from Forbes Coaches Council have this advice:
1. It's About Mindset, Not Generation
Every day, leaders run into differences of perspectives, styles and opinions, regardless of generation. Going into a conversation with the right mindset is the most critical aspect. What is more important to you: being effective or being right? What is the long-term impact you want to have? Get into the right mindset first, and the rest will flow far better from there. – Amy Douglas, Envision Business Consulting
2. Slow Down, Ask And Clarify
Anaïs Nin said, "We don't see the world as it is, we see it as we are." Each person experiences and interprets the world differently. Clarifying your perceptions, aligning these with others, and noting perceptual differences are important for effective communication. Slow down to get clear on what the other person is asking and the context they're coming from to truly understand each other. – Kelly Meerbott, You: Loud & Clear
3. Seek First To Understand, Then To Be Understood
When working with a member of a different generation, do as author Dr. Stephen Covey said: Seek first to understand, then be understood. Understand what your boss values so you can align your work style. Millennials typically value progress over process, and results over perfection. Keep unnecessary bureaucracy and meetings to a minimum. Keep the ball moving forward on your projects at all times. – Amanda Miller Littlejohn, Package Your Genius Academy
4. Be Authentic By Balancing Inquiry And Advocacy
Being authentic will always serve you well. When you don't agree with the person you are working for, authenticity starts by noticing and freeing yourself from your own fixed perspective. Do this through inquiry, by listening and by asking questions with an open mind. If through honest inquiry you don't completely agree, then practice advocating by presenting and explaining your perspective. – Alexandra Salamis, Integral Leadership Design
5. Check Your Ego At The Door
Listen from a place of being open and non-judgmental. Ask them about their thought process. Understanding how anyone thinks, not just millennials, is very important in a professional relationship. It is perfectly acceptable to disagree with your boss and even offer your own perspective: It is all in the delivery. Ultimately, if they're the boss, accept it and move on. – Tanya Ezekiel, CareerCoach.com
6. Use The Platinum Rule
People don't want to be treated the way you wanted to be treated, they want to be treated the way they want to be treated. Taking the time to find out how your boss wants to be communicated with and what they consider to be respectful and not respectful behavior can pay big dividends. Truly celebrating the fact that they don't see things from your perspective is vital to a better relationship. – Lynda Foster, Cortex Leadership Consulting
7. Spend Time Together
Get to you know your leader in an informal context. Spend some together over a coffee from time to time, and steer the conversation towards personal interests and work conversation beyond the immediate tasks and goals for your team. By building a deeper relationship, you'll develop a broader understanding of their perspective and why they think the way they do, whether you agree or not. – Jenn Lofgren, Incito Consulting
8. Find An Expert
Anna, one of my friends, is an author, speaker and expert on generations. When I have questions along these lines, I ask her for advice. Who is your Anna? It doesn't have to be an industry expert. Your expert might be a millennial family member, or lives next door. It is important to understand the millennial perspective and the underlying reasons in order to develop a plan for amelioration. – Eddie Turner, Eddie Turner LLC
9. It's OK To Agree To Disagree
What matters most is that you are open to agree to disagree. If it becomes an issue and affects the quality of your performance, have an open conversation with them about what you feel is causing an issue with your ability to do your job. If it becomes too big of an issue, it may be time for you to evaluate what is most important: your happiness at your job, or being right. You get to decide. – Pierrette Raymond, Pierrette Raymond Group
This article originally appeared on Forbes.