Kelly Meerbott,

Leadership Coach + Speaker
I get results.
One client reported that I was the best investment he'd ever made. Another CEO called me her safe harbor.
I have crafted strategies for Fortune 500s like Virgin America, McDonald's, Walt Disney World, Sony Records and Anytime Fitness, as well as niche + boutique businesses like The Ritz-Carlton of Palm Beach, the British Tourism Authority, Hazelden Addiction Treatment Center and Universal Studios.
I bring my sales, marketing, and business-building insights to every coaching session. I create an impact with integrity, innovation & love.
I believe in your power. Do you?
Rebekah Quintana,
Marketing & Business Director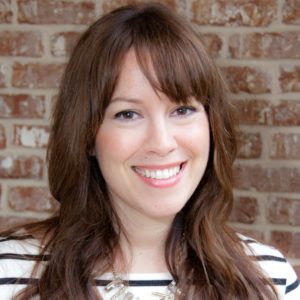 Rebekah, of Sidecar Solutions, acts as interim and project Marketing Director for entrepreneurs and small enterprise level clients.
Rebekah works closely with her clients to create, manage, and/or implement marketing efforts, specifically around content. For YOU: Loud & Clear, Inc. she manages operations and all marketing.
Based in Seattle, WA, in a digital environment, Rebekah works with clients around the country and world.
Contact: Sidecar Solutions
Karly Love Meerbott,
CLO (Chief Love Officer)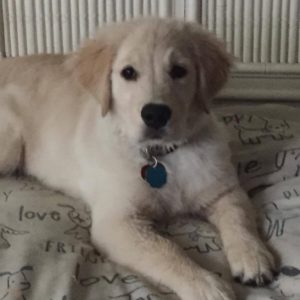 My mom, Kelly, is a leadership coach. That means she helps people be the best that they can be. I'm here to do that too.  The people she works with sometimes experience stress, isolation and loneliness. I can help with all those things simply by being with these people, licking their faces, wagging my tail and them petting me.
I look forward to working closely with my mom, Kelly, and spreading a little more love in the world!
Brandon Szeker,
Publicist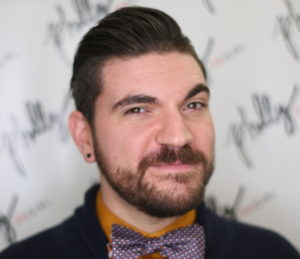 Brandon Szeker is a publicist in the Philadelphia area and is excited to be working with the amazing team at You: Loud & Clear.
When he's not busy being a publicist of non-profits, small businesses, and leaders, Brandon is the host of "Gayborhood TV" for MyNEWPhilly, a show that aims to bring awareness of LGBTQ business owners, and LGBTQ events happening in Philadelphia.
Brandon has been involved in the television and radio industries of Philadelphia, since his move in 2007, and can be seen hosting various segments for the affiliates of the Philly Market.
Contact: Brandon Szeker
Doug Foresta, Producer
Stand Out and Be Heard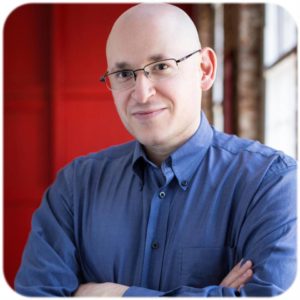 Doug Foresta, of Stand Out and Be Heard, is a podcast producer and coach who helps speakers, authors, coaches and organizations expand their reach and share their voice through podcasting.
Podcasting since 2009, he has produced over 2,000 podcast episodes and interviewed CEO's, New York Times bestselling authors and Academy Award winners.
Contact: Doug Foresta
Colleen Bianco Bezich, Attorney

Colleen represents emerging leaders in business, government & non-profit organizations. A passionate advocate, Colleen is committed to sustainability, transparency & comprehensive, cost-effective legal representation. She strives to formulate proactive, preventative strategies that minimize risk while maximizing profitability for her clients.
Colleen also produces digital content for clients such as the Philadelphia Eagles and Philadelphia International Airport via the production studio she operates with her husband.
When she's not counseling legal clients or producing video content, Colleen volunteers for the Alzheimer's Association & Philadelphia Volunteer Lawyers for the Arts.
Contact: BezichLaw.com
Michael Klipper, CPA
Engage CPAs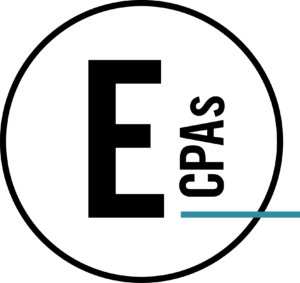 Michael Klippers' accounting career started in 2002. During the first 11 years of his career he worked for two
small accounting practices in the Philadelphia area, honing his skills and building relationships. In May of 2013
Michael founded ENGAGE CPAs LLC, a public accounting and consulting firm that specializes in helping small
businesses.
Michael and his staff believe that there is more to accounting than preparing tax returns and
corporate financial statements.
Their objective is to help clients achieve their goals, whatever they may be.
Contact: EngageCPAs.com
Katina B. Sawyer,
Researcher and Co-speaker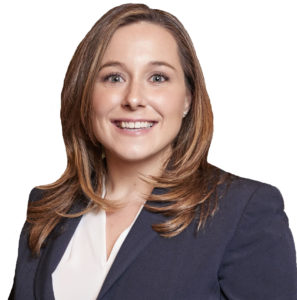 Katina Sawyer is an Assistant Professor of Psychology at Villanova University. She has published numerous peer–reviewed articles and book chapters about leadership, diversity, and work-family conflict. She has also presented her work at various academic conferences.
Katina was the 2016 recipient of the APA's Psychology of Women division Mary Roth Walsh Award for Teaching the Psychology of Women, as well as the recipient of the Early Career Research Award for LGBT research.
Katina also has experience in the applied realm. Specifically, as the owner and operator of K. Sawyer Solutions, LLC, she has delivered independent consulting work for the past 10 years, in the areas of selection, assessment, and diversity and inclusion.
Contact: katina.sawyer@gmail.com